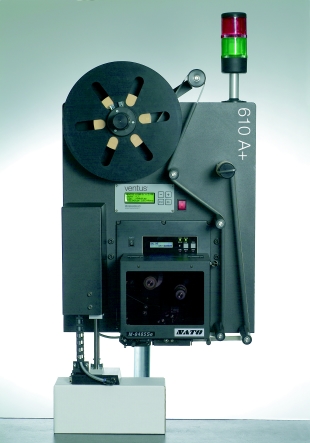 Key Features
Heavy-duty construction
Wide choice of print engines
Choice of many application methods
Reliable operation around the clock
Downloads - Ventus Applicators
Downloads - Ventus Applicators
Industrial Print-and-Apply Labellers
Heay-duty build for harsh industrial environments
Wide choice of application modules
200, 300 and 600 dpi print engine choice with ribbon-saving options
By combining the latest thermal transfer print engines and a wide range of application modules, Ventus print-and-apply systems provide efficient solutions for labelling virtually any product from circuit boards to pallets.
Print... SATO thermal transfer and direct thermal print engines up to 6" wide and with maximum printing speeds of 16"/sec ensure clear legible labels are printed
Apply... Whether the product to be labelled is delicate, irregular shaped or varying in size or position, application modules are available to cope with the most demanding applications. The choice of applicator modules includes:
Ventus 510A+ Blow applicator for delicate products e.g. bakery items
Ventus 610A+ Tamp and tamp-blow applicator for precision labelling
Ventus 810A+ Pallet labeller for applying labels to 1 or 2 sides of pallets in one operation
Ventus 910A+ Flap applicator to roll labels onto the product for secure placement
Ventus 910VL Versatile Labeller for front, back, side or corner-wrap applications
Ventus 1010A+ Front or back of pack applicator
Integrate... Label data may be sent via a wide selection of interface options including LAN, wireless LAN, RS422/484 and USB. In addition, label printing may be triggered by external systems allowing ERP systems to control label data directly.
NiceLabel software provides a powerful yet easy to use family of label design and print management facilities for all brands of printer. Using NiceLabel software allows all of your labelling equipment to be operated from the same platform providing operators with a single software package to operate and allowing any label design to be printed on any device (automatic labeller, desktop printer or office printer) reducing learning times and providing multiple backup options. Click here for more information about NiceLabel.
Image Gallery
Click on image to enlarge