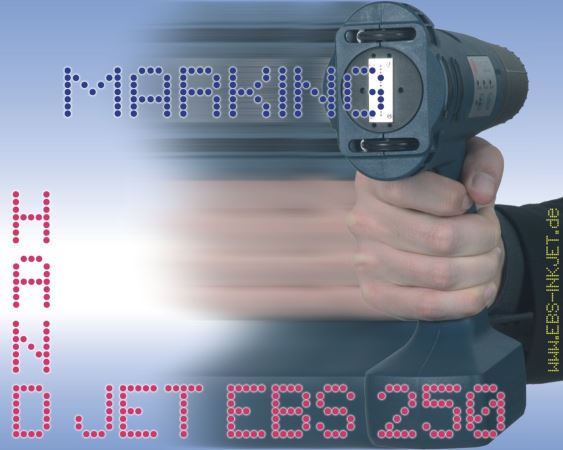 EBS-250
The EBS-250 'Hand Jet' portable inkjet printer has been designed to print text and simple logos onto porous and non-porous surfaces. With character heights from 12 to 27mm high, it is ideally suited for marking large items such as outer case cartons, sacks, pipes, pallets, crates, IBC's and drums.
Porous and non-porous surfaces can be marked.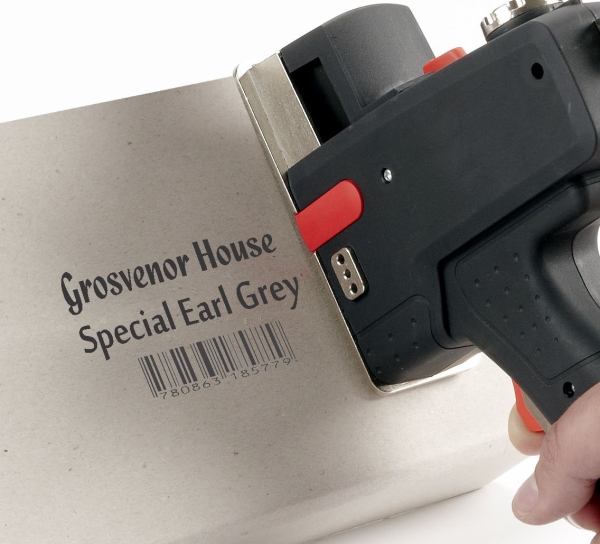 VersaCode
The VersaCode is a portable Thermal Inkjet (TIJ) printer designed to print high resolution text, graphics and barcodes onto porous surfaces. Text can be printed from 2 to 13mm high and with 300dpi resolution, complex graphics can be printed. It is ideally suited for marking card, paper, fabric, timber and foams.