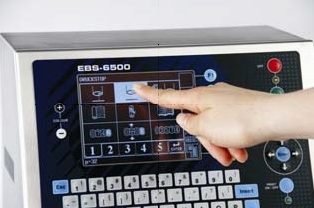 Key Features
Low capital & running costs
Up to 4 text lines depending on model
Porous and non-porous surfaces
1.5 to 12mm print height
Intuitive interface

Downloads

Low-cost industrial small character inkjet printer

Low capital cost & low maintenance costs
The EBS-6500 Boltmark continuous inkjet (CIJ) printer combines proven EBS reliability with low maintenance and ease-of-use. High-speed non-contact marking is possible on virtually any surface - porous or non-porous. Text from 1.5 to 12mm can be printed as well as logos, barcodes and Datamatrix ECC-200 2D codes. The EBS-6500 uses black fast-dry ink.

Ink and solvent cartridges are quickly and easily changed. The iModule core contains all of the wear parts in the system and is easily and inexpensively changed every 4,000, 6,000 or 8,000 operating hours (or 18 months if sooner) avoiding costly service visits.

The intuitive operator interface combines a 5.7" LCD touch-screen with a full size membrane QWERTY keyboard for ease of operation.
High grade stainless steel construction ensures EBS-6500 printers can be used in harsh industrial environments. The 3m ultra-flexible umbilical cable makes installation in awkward spaces very simple.
The standard configuration supports 2 lines of print with the option to upgrade to 3 or 4 lines.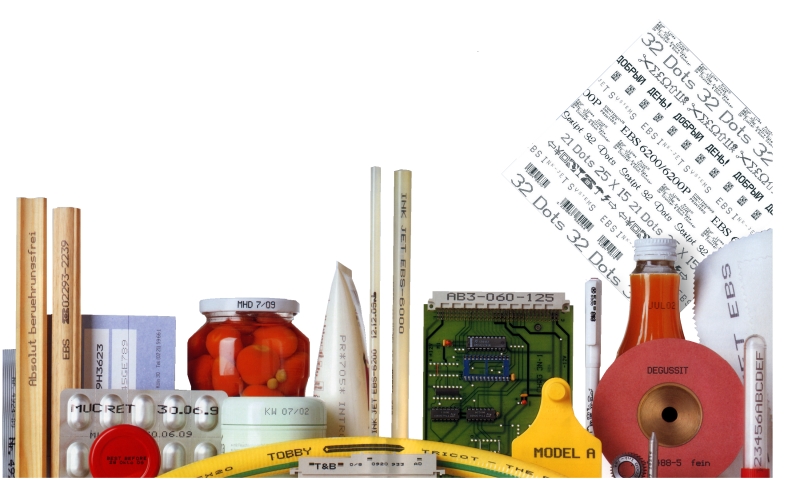 Image Gallery
Click on image to enlarge